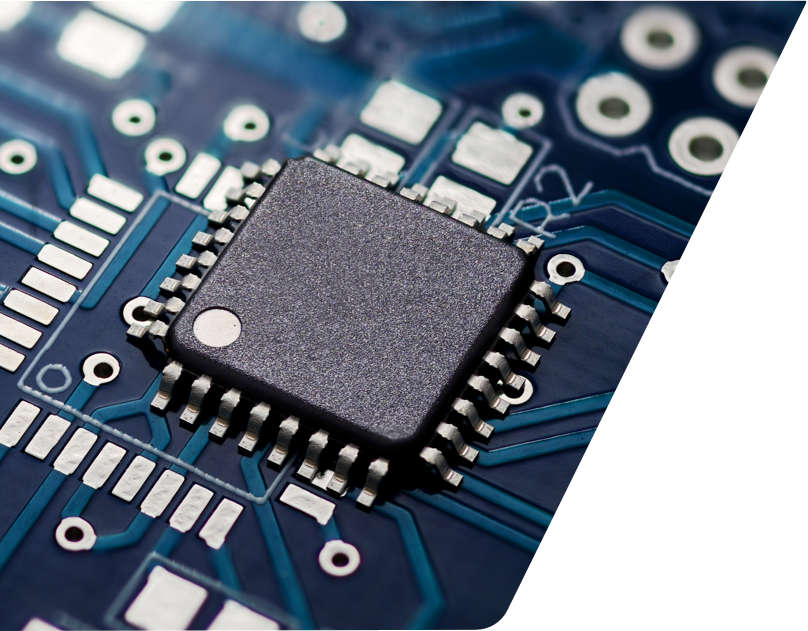 פתרונות רחבים בכל תחומי האלקטרוניקה
חברת "ליאון אלקטרוניקה בע"מ נוסדה ב- 1949 כ- "שירות רדיו ליאון"
 ושימשה כאבן יסוד לכל שוק האלקטרוניקה בצפון, בעיקר לטכנאים, מעבדות ובתי ספר.
ב- 1984 עברה החברה מהפך והחלה להוות ספק מרכזי לתעשייה, למגזר הביטחוני ,
לחברות ההייטק ולמוסדות הלימוד, הן לצרכי פיתוח ומחקר והן לייצור.


עם השנים הפכה "ליאון אלקטרוניקה" והייתה לאחת החברות המובילות בארץ בתחום האלקטרוניקה ובמתן פתרונות ללקוחות. 
החל מאספקת נגד או קבל מיניאטורי ועד לציוד בדיקה מקצועי וייצור כרטיסים בארץ ומחוצה לה.


אנו מספקים ממלאי מגוון רחב של רכיבים אקטיביים ופסיביים ב-T/H וב- SMD, מחברים, מאווררים, מפסקים, כבלים, רכיבי אלקטרואופטיקה, 
צב"ד, ציוד WW, בידוד מתכווץ, ציוד הלחמה, קופסאות זיווד, כלי עבודה, ציוד AUDIO,תרסיסים ועוד…


בנוסף: מחלקה מיוחדת מספקת שירותי TURNKEY לכרטיסים וצמות מכל הסוגים ברמת פיתוח או ייצור בכל כמות רצויה.


מבין כל חברות האלקטרוניקה בארץ נבחרה בשנת 2001 חב' "ליאון אלקטרוניקה" להיות נציגה בלעדית של חב' " Farnell" האנגלית כלפי מוסדות הביטחון ולהפצה בארץ בכלל. 
חב' "Farnell" הינה חב' הקטלוגים מהמובילות בעולם עם כמה מיליונים של פריטי מדף בזמן אספקה מינימלי ועם תמיכה מלאה.


כיום, ליאון אלקטרוניקה מפיצה מספר יצרנים נוספים בתחום של ספקים מעבדתיים, תחנות הלחמה, זכוכיות מגדלת, סוללות ליתיום, מחברים מיוחדים ואף כרטיסי פיתוח של ASUS


צוות מקצועי ומיומן של אנשי שיווק עומד לרשות הלקוח במתן פתרונות טכניים ולוגיסטיים ברמת שירות גבוהה במיוחד.


מגוון הפריטים הנרחב שברשותנו ורשת ספקים גלובלית מקנה ללקוחותינו את האפשרות לרכז את קניותיהם תחת קורת גג אחת וזאת מבלי להתפשר על איכות וזמן אספקה.


מטרתנו היא:
· לאפשר ללקוחות פתרון רחב של מיליוני רכיבים ממלאי עם היצע של מעל ל 3000 יצרנים בזמינות מידית
· מענה מקצועי ואישי של אנשי צוות מהוותיקים והמנוסים בשוק.
· פתרונות של רכש ו TURNKEY לחברות.
· אספקת רכיבים "קשים להשגה"
· לוגיסטיקה מכל העולם ועד אליכם הביתה.


בקיצור -  מקצוענות, מהירות, מחיר הוגן וחיוך.
אספקת רכיבים, מחברים וציוד משלים בכל כמות מבוקשת
נציגויות של ספקי / יצרני אלקטרוניקה מרכזיים מרחבי העולם
ייצור והרכבה של מכלולים שלמים בכל כמות
אספקת רכיבים ״קשים להשגה״
ABOUT US:
The Company" Lion Electronics Ltd". Founded at 1949 as "Lion Radio Service" and served as a foundation for the electronics market in the north, mainly technicians, laboratories and schools.
By 1984 the company underwent a dramatic change   and began to specialize in electronics to industry, defense sector and, Hi-Tech Companies
Both for research and development as well as production.


Over the years, "Lion Electronics" became and was, one of the leading companies in electronics in all its branches from a miniature resistor till professional test equipment and production cards abroad.
We deliver from stock a wide range of active and passive components in T / H and - SMD connectors, fans, switches, cables, optics components Electronic test equipment, WW equipment, insulation shrinks, welding equipment, packaging boxes, tools, equipment  AUDIO, sprays and more


In addition: a special department   who provides a full TURNKEY service to all types of, boards from the development and / or manufacture in any amount that is necessary.
"Lion Electronics"  was selected   Of all the electronics companies in the country in 2001  to be the sole representative of the English Company "Farnell" for distribution security institutions in general. "Farnell" is owns "the world's largest catalog of its kind and contains millions items from stock & full technical support if needed.


A Professional, skilled team of sales and marketing is available to customers in providing immediate solutions to technical and logistical extremely high service level.
The wide variety of items in our possession (also in stock and special orders), a global supplier network gives our customers the possibility to coordinate the multi-shopping under one roof without compromising on price or low service level.
"Lion Electronics" located in Haifa since its founding, extends over 5 floors of offices and warehouses.
Our goal is:
· Enable our customers  wide supplying solution of millions components from stock & over 3000 manufacturers in immediate availability
• Professional and personal response from the most experienced team members in the market- 
• Perches & TURNKEY solutions for companies.
• Supply of "hard to find" components
• Logistics from all over the world to your door.
Bottom line - professionalism, speed, fair price and a smile.